Stickleback – Poetry Pamphlet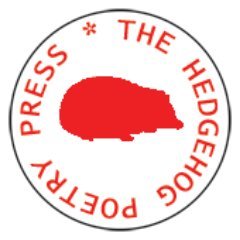 I hope you're all doing well in these strange days! I'm really pleased to mention that a few of my poems will be published this year (2020) as a Stickleback pamphlet by the Hedgehog Poetry Press.
Sticklebacks are micro-poetry pamphlets by  which are published periodically by the Hedgehog (-And are honestly not as appallingly alliterative as I seem to be today. Ahem.) I'm not sure yet when mine will be available- I'll update here in due course.
This is super exciting news for me because I haven't submitted work to many places recently. Learning to juggle writing alongside full time work and a Small Human has had more of an effect on my productivity than I had hoped. At the moment I have been furloughed from the office-job and am starting to find my feet again.
Check out the announcement below:
https://www.hedgehogpress.co.uk/2020/03/05/prickly-shorts-sticklebacking-results/
And perhaps follow the Hedgehog Poetry Press on Twitter for the latest updates:
https://twitter.com/hedgehogpoetry