Update: And Then There Were Three
I've been rather quiet online recently, and haven't joined or completed as many projects as I had hoped to this year. This is because a tiny human has joined our madhouse, and she definitely did not arrive with an instruction manual!
As "Hedgehog" is her nickname, I'll be referring to her as such going forward. I haven't acquired an actual hedgehog, though stranger things have been known to happen. My mother still brings up the incident with the raven and the washing basket…
It's a whole new series of adventures and we are flying by the seat of our pants. My goal now is to get into some routine around family, writing and animals before the day-job begins again too.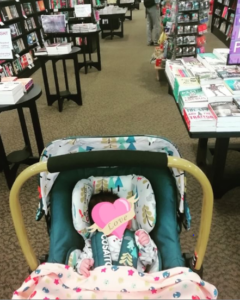 Current plots:
I should be contributing to a publication from Moon Books examining the different personae of the male deities/s from cultures around the world.
A collection of horror & "weird fiction" short stories is underway and will hopefully be completed soon.
I am still working towards finishing my initial poetry collection.
Some poems have been submitted to journals  & magazines which I am waiting to hear back from.
As a side note to avoid any confusion – fiction & poetry are released into the wild as J.E. Alexzander.
Writing on Pagan topics tends to surface under Iúdín Uí Alsandair. These are both my name.
I'm finding that being a parent, like writing, is a constant learning curve and I have to adapt accordingly. Here goes nothing!